I don't know how many of your Riviera's have this problem, but I've seen it not uncommonly in several and certainly on mine.... where the vinyl door panel covering has started to separate and sag/shrink where it meets under the armrest swich panel causing an uneven gap.
In my case it is exacerbated on the drivers side by the fact that the vinyl was trimmed incorrectly from the factory and is so close to the bottom edge of the switch panel that the vinyl edge is actually sticking out a bit.
I know some little things like this don't bother most people, but it's the kind of thing that nags at me

I've already tried to stretch and reglue the vinyl with limited success, so I thought about just covering it.
Here's a photo of the problem area on the drivers side. The passenger side isn't quite as bad, but still sags noticably: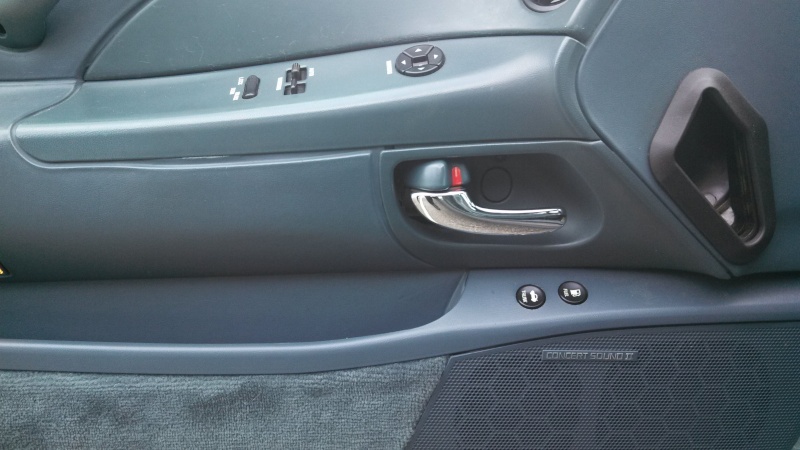 I'm not really into adding chrome bits and other farkles to cars beyond what was from the factory, but every so often it may make sense practically or aesthetically, especially if understated. But I had been thinking of a way to cover this area since I am afraid it will only get worse with time.
So, I was shopping at AutoZone and they gave me some stainless steel door handle covers to give a try (the packaging was damaged, and they were headed for the write-down trash). So I taped one of them in place, and you know.... I don't think they look half bad, and free is good

  (opinions may vary of course)
Here is a photo of one mocked-up in place: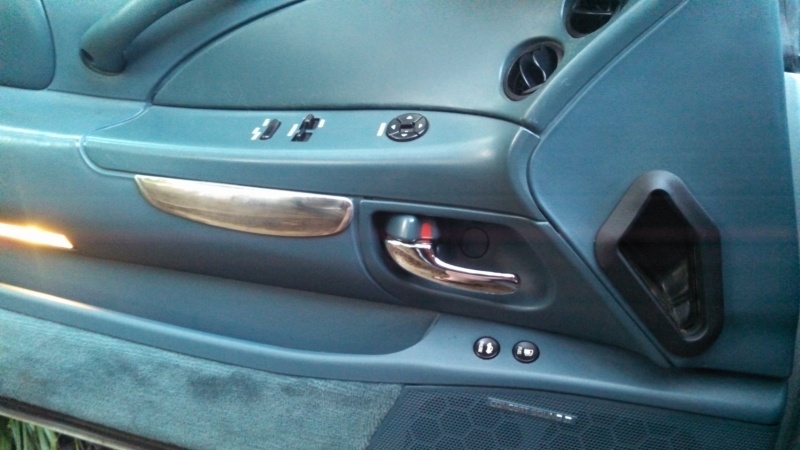 It is interesting how it mimics some of the lines of the door panel, completely by chance, and it seems like a good design location given that your thigh can hit this area of the door. So it doesn't look completely out of place.
I'm not certain I'll put this on permanently yet or not, but thought I'd share how this piece coincidentally just seemed to work.... and on a lark at that.
BTW, it is made by Pilot Automotive, and is a "Stainless Steel Decorative Door Handle Cover" for Ford F-150 and Explorer models. It seems to be a quality piece of solid stainless T-304, and definitely isn't plated ABS. The part number is SDH-201 and is actually sold under the "Bully" brand (this one is).
Here is a link for them at Autozone:
SS Door Handle SDH-201
Al