I had the back seat out of my Riviera 2 weeks ago to fix a rattle and found some rust unfortunately.  Most of what I saw was along the bottom edge of the little pass-through in the drivers rear wheel well for the fuel filler neck to go to the tank.  There was no signs of water intrusion, so I'm hoping it hadn't gone too far and what I did was enough to hold it back.
Here are some shots of the rust (behind rear seat's left side):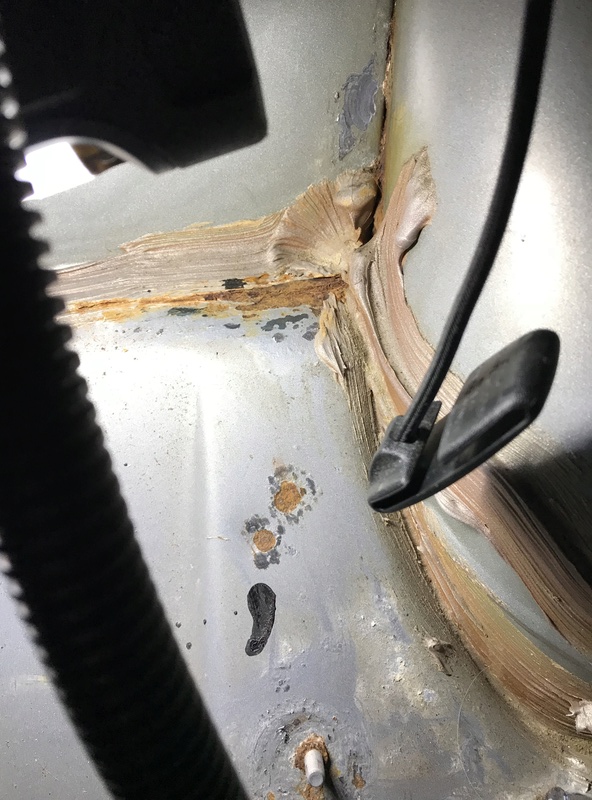 I used a wire brush to clean it up as much as possible, then vacuumed up anything loose left over, finishing with wiping it down with denatured alcohol as best as possible.  I applied several light coats of Rustoleum Rust Converter making sure to get it into all of the crevices.
I then decided I should probably pull the plastic cover off in the left rear wheel well and see what it looked like inside.  I'm glad I did this, because holy crap was it filled with junk.  I ended up using a screw driver to scrape it up and then sucked it out with a shop vac little by little because it was so packed in.  I'm guessing this had never been done before and what I sucked up had been collecting since 1997.  I'm sure after driving in the rain this would stay wet for
days
afterward.  With cold weather and not having a lot of time to paint stuff, I cleaned it out as best as possible and then soaked the whole area with Fluid Film pretty heavily.  This should last for a while until I can do something more permanent, or at least keep it clean saturated with fluid film regularly.  Hopefully making it all permanently oily with Fluid Film didn't make it impossible to take further steps to stop this if necessary down the road at a later date. Sorry about the sideways photos, apparently ServImg doesn't like vertical phone pictures, so they're all rotated left.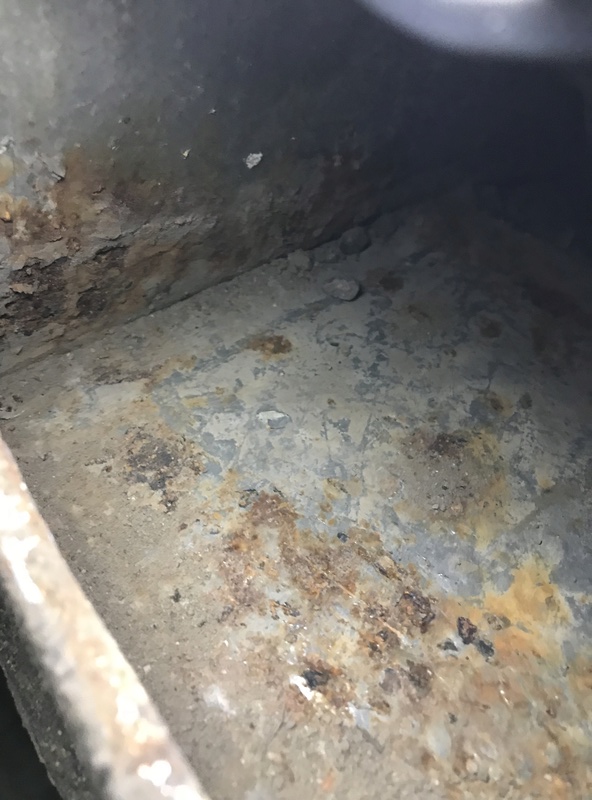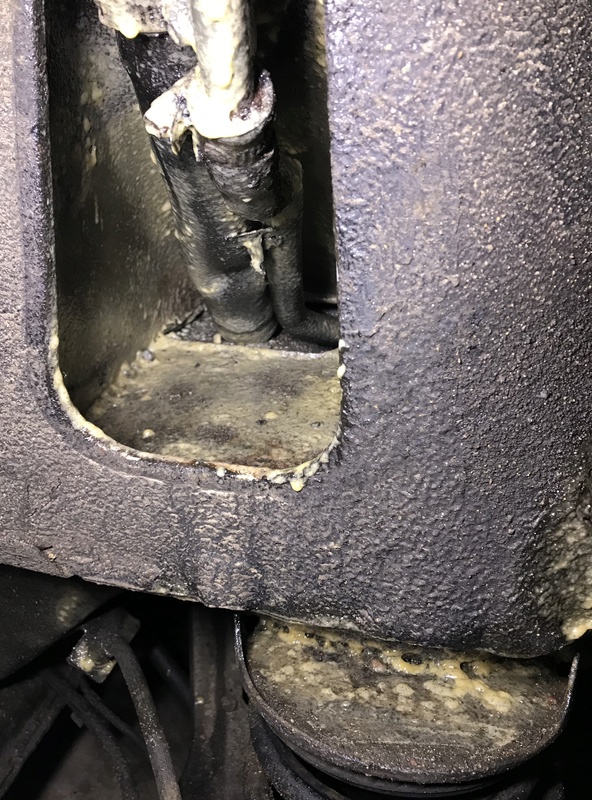 So if you haven't ever looked behind the cover in your left rear wheel well, you might want to take a peak and see what it looks like inside.