The registration and a smog inspection was due on my 02 Grand Marquis last month.  In order to pass smog I had to remove my intake setup and return my car's ECU back to stock settings.  My ride passed with flying colors!
I finally got around to re-installing my bolt-ons and replaced my ported and polished 65mm mustang throttle body with a beefier aftermarket 75mm throttle body.  It's time to let my 4.6 breathe!
It only makes sense to go with the 75mm since I upgraded the MAF sensor to a Mustang 80mm from the stock 70mm maf.  I also have a 75mm Trickflow intake plenum so the intake air should be a lot straighter since the plenum and TB are now the same size.
I also sprayed my previously chrome intake pipe with a can of ceramic engine enamel.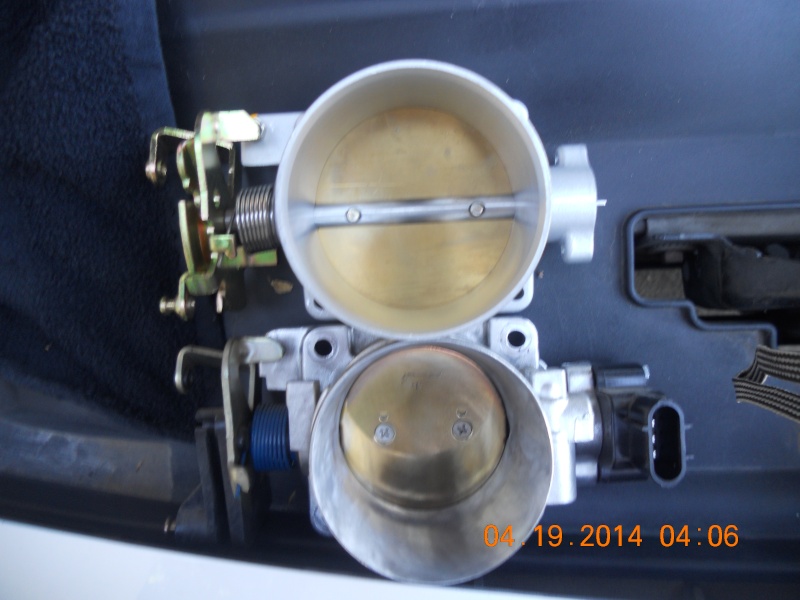 Here's a pic of the 75mm TB eating the stock throttle body.