re 1997 riv L36
on the front of the center resonator there is a unused stainless bracket.
it is correctly shaped to accept common rubber exhaust donut hangers.
the image also shows the floor pan has 2 adjacent hooks that are shaped to accept rubber exhaust donuts.
this exhaust system is factory original, but there is no rubber installed at the center resonator.
also
the Factory Service Manual shows nothing at the front of the center resonator for L36/L67,
but page 6F-3 indicates these hangers are used by the L47 engine [ Olds V8 ] at "View A":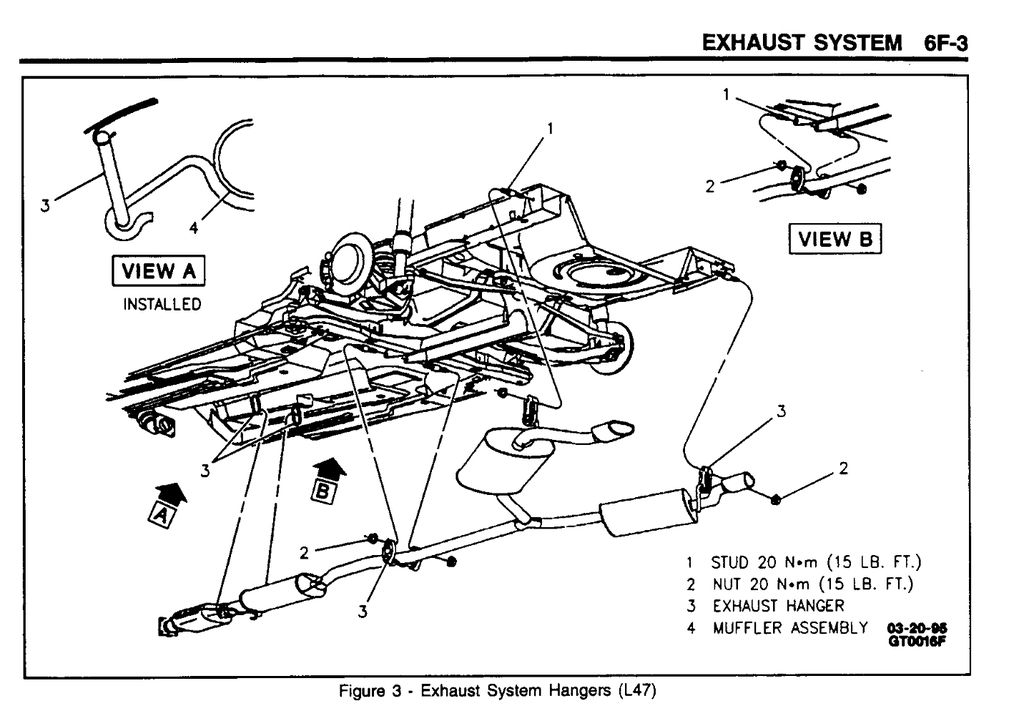 it appears that common $4.00 rubber exhaust hanger donuts would fit correctly.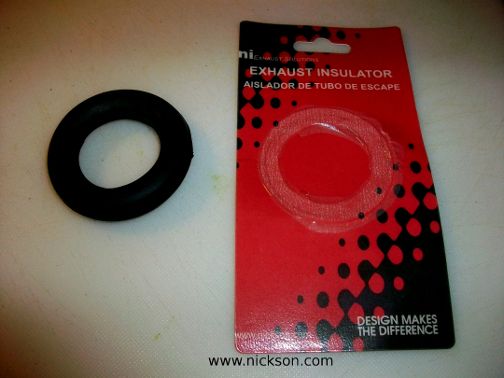 questions:
has anyone installed donuts at the front of a Riviera resonator ?
.and/or.
anyone encountered a Gen8 Riviera with rubber isolators installed there ?
are these exhaust hanger tabs there because the Riviera floor pan is the same part number as Aurora pan ?