sqrivi wrote:

99Rivman wrote:

LOOKS GREAT
Just wondering, are you going to remove the side molding when you paint? I can give you a couple of pointers on that if you are, let me know if you want that info.


Thanks, I am game for all the advise, tips, and help I can get.
Hope this is not more than you are looking for!
The easiest way to remove the moldings if to PRY them off CAREFULLY, they are held on with spring clips and a little 2 sided tape. I don't know if there is a special tool to release the pressure on the spring clips but I had several of the pins that they attach to on the molding break off removing them.
Maybe EWolfe can throw in here and let you know how/what he did to remove them?
I have marked in RED in the pictures below where the clips are, and in GREEN where the 2 sided tape is, and the front of the door molding slides out of/into the slot at the front of the door, marked in BLUE.
The clips and their location: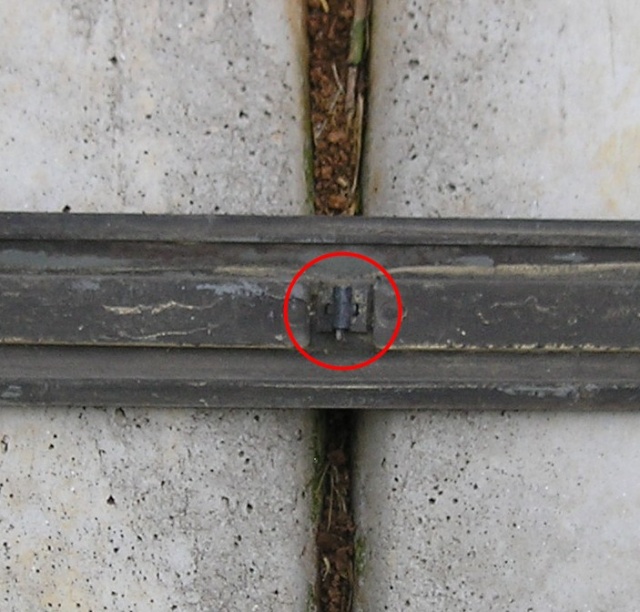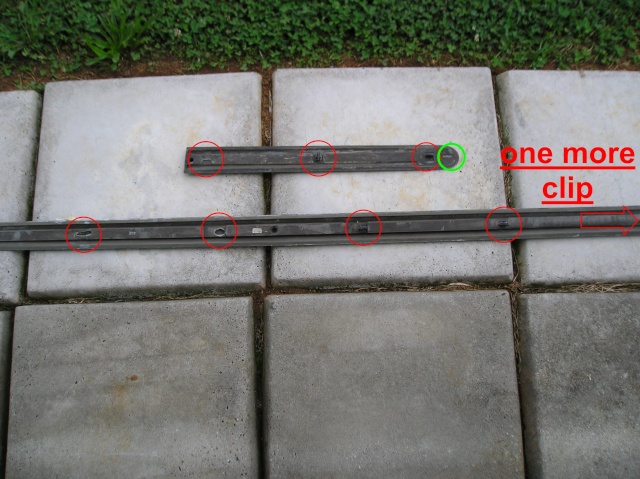 On the fender there is 2 sided tape and 1 clip.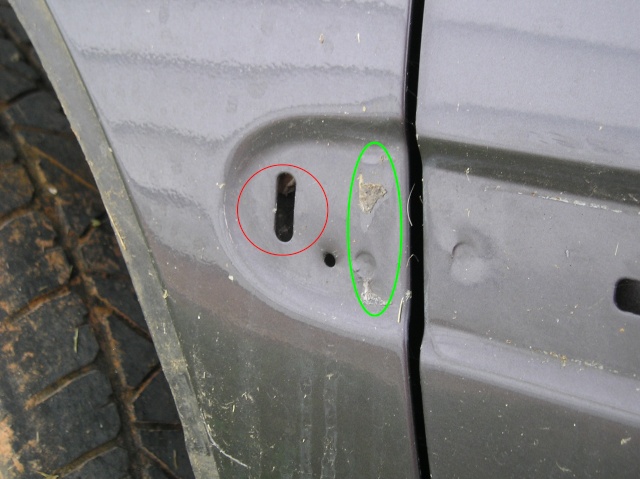 On the door start at the back, remove 5 clips and then remove molding by sliding rearward.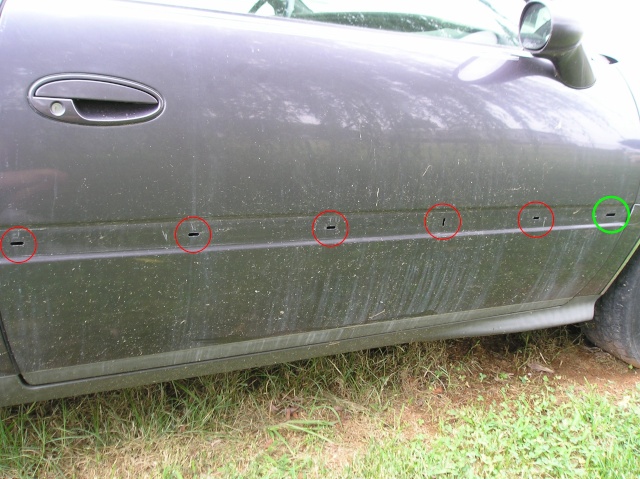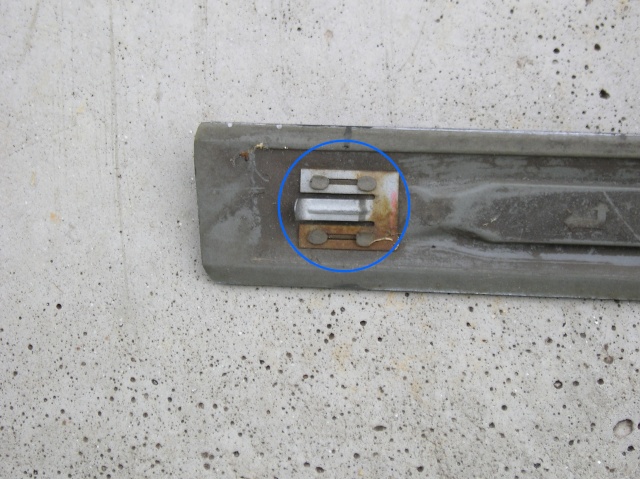 On the quarter there are 3 clips and a piece of 2 sided tape at the back.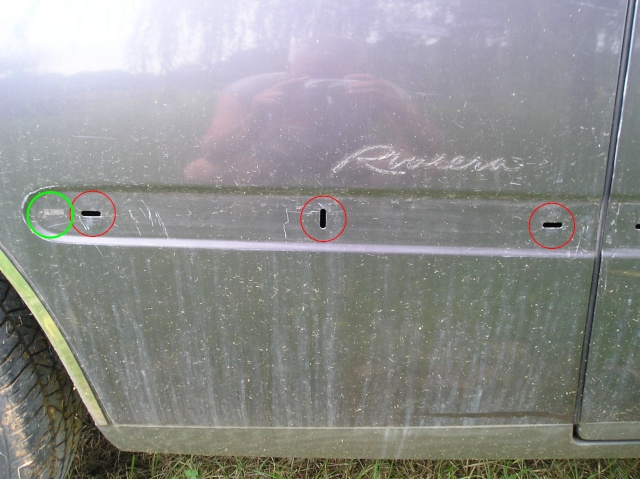 If you are going to remove the mirror and door handle you will have the interior door panel off and can reach/release the clips from inside the door, which would solve that area anyway?
HTH