In spirit of Andrew's awesome Regal thread, I wanted to have a chance to show off my dad's GSX and the modifications we've done. It's a 2003 Regal GSX Stage 1 with the sought after dark gray interior.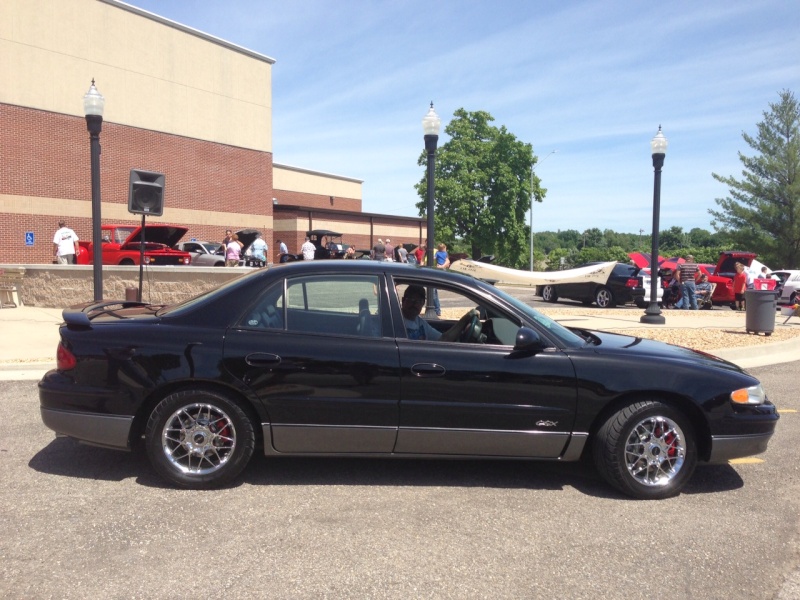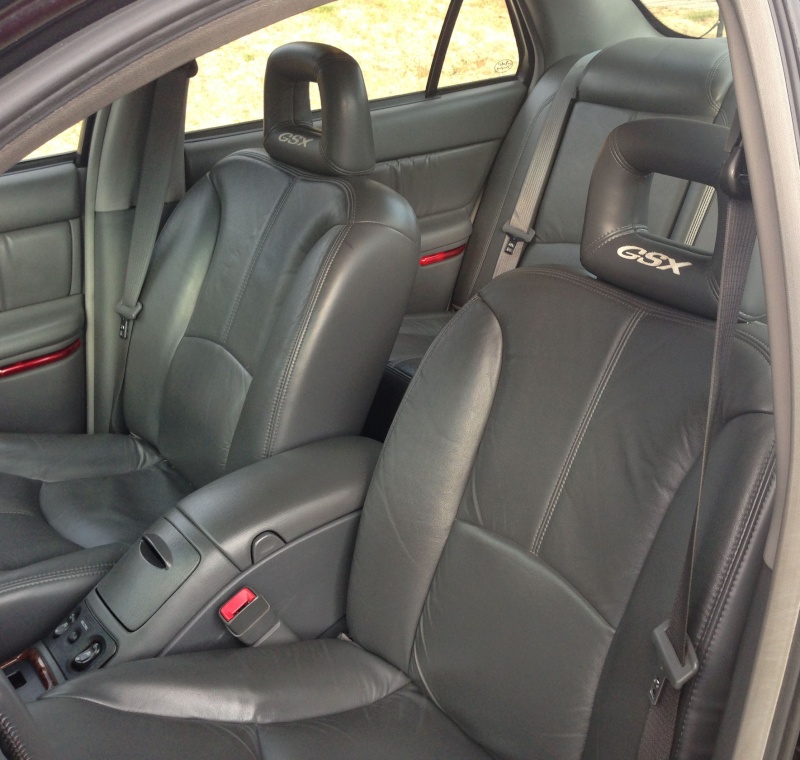 This week I finally convinced Dad to take the plunge and finish upgrading the suspension. It already has the bigger GMPP sway bars and front and rear strut tower braces with Don Rome brackets. Just these simple changes has completely transformed the handling and makes it feel like a MUCH smaller and more nimble car.
Although the car originally came with the GSX lowering springs, the previous owner replaced the front struts with a monroe quick strut/spring assembly and threw away the old springs. Such a pity..
The original springs are still in the rear paired with KYB GR2 struts, but they're not that great for performance. The uneven ride height and unmatching suspension has been driving us crazy since we bought it, but we had other upgrades we wanted to get to first.
I've heard that the Vogtland Springs are very close to the original springs that came on the GSXs, and we both like the subtle 1" drop they provide. The AGX is the only performance strut for W-Body cars, but I hear great things about them when paired with Vogland springs. I scored a killer deal on a new set of Vogtland Springs for $150 shipped and found the struts on sale on Amazon for $402 shipped. KYB is currently running a $40 mail in rebate if you purchase four of their struts, so that will bring the total to $362. Not bad considering it's hard to find them for less than $500 anywhere else.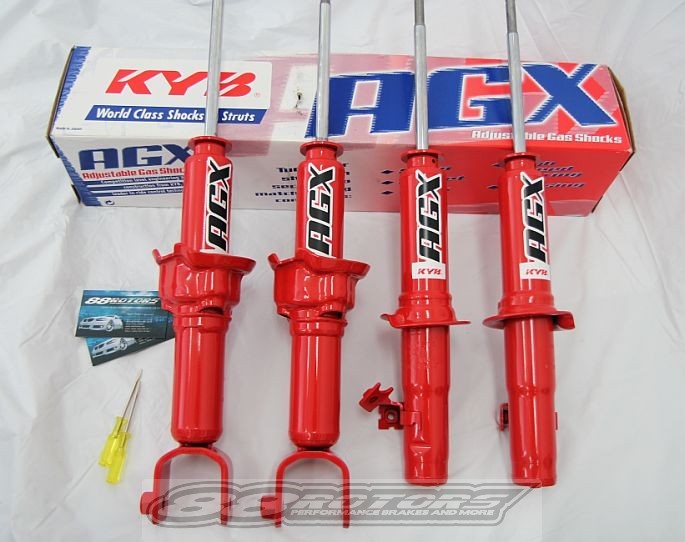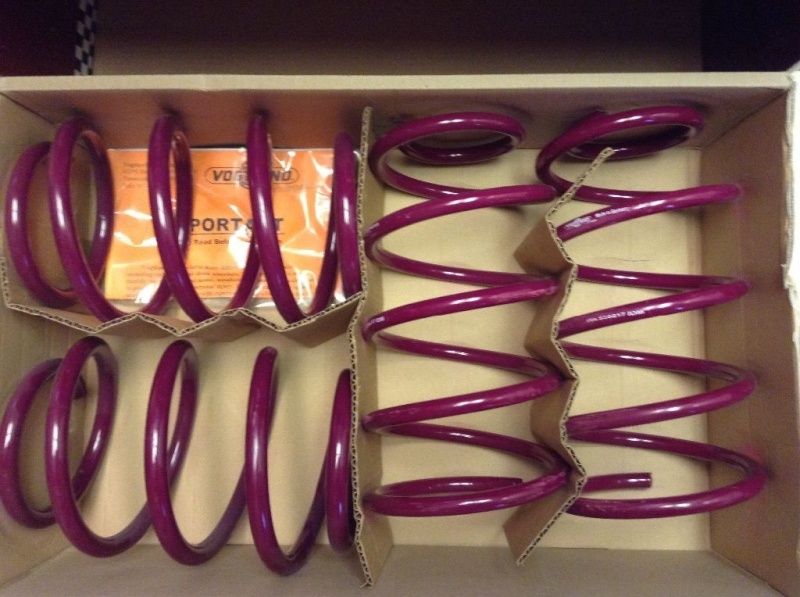 The only thing left to really upgrade on the suspension is the weak factory rear trailing arms. When we purchased the GMPP handling upgrade kit, it didn't include the upgraded tubular trailing arms. It looks like we will eventually go with the BMR or UMI arms with poly bushings.
As far as performance goes, the car has the original SLP catback exhaust and SLP cold air intake that came with the Stage 1 upgrade. However, we wanted to take it a step further. We added the Thrasher 3.4" SC pulley that came on the Stage 3s, 180 degree thermostat and Automate 104 copper plugs. Then we purchased a ZZP 1.0 PCM, ZZP 3" catted downpipe and a front PLOG. Just look at that factory U-Bend! It's awful!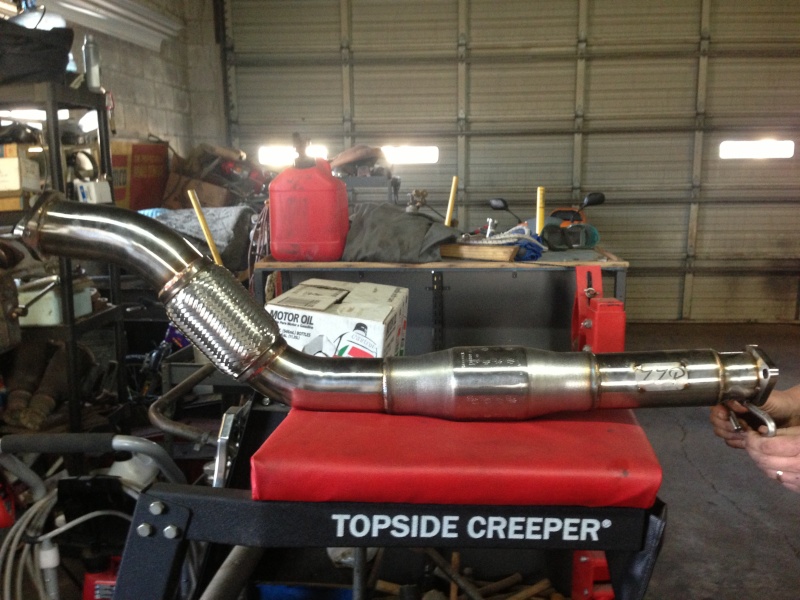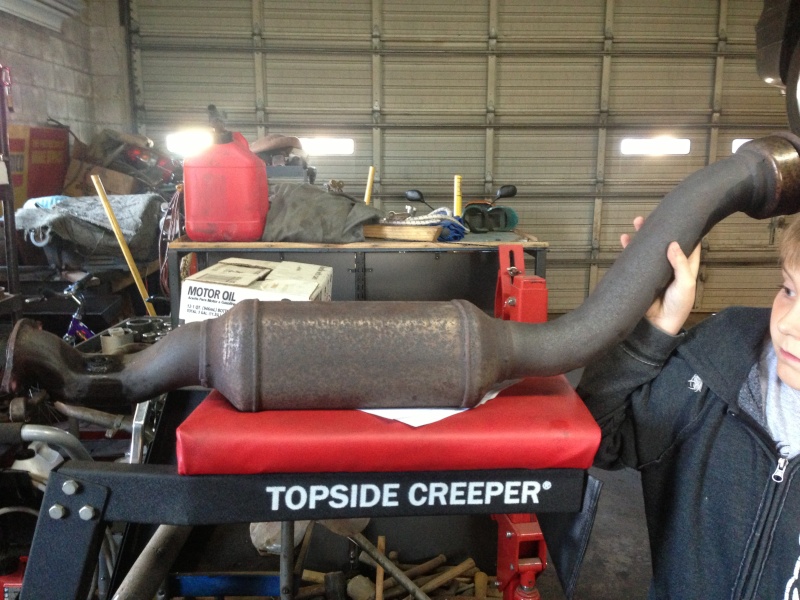 I simply can't believe how much harder it pulls and it's amazing how much quicker it is than a factory Stage 1. I know the ZZP 1.0 PCM gets a bad rap by some, but we haven't had any issues at all. We're seeing better gas mileage and the improvements made to the transmission shifts and throttle input are simply phenomenal. Let's just say I'm a little jealous, as I've ran the Riv against it on several occasions and I'm always left staring at his tail lights.
As for the factory breaks, they left a lot to be desired. Last Christmas I bought dad a set of red powder coated Impala SS dual piston calipers and 12" zinc coated drilled and slotted rotors. The same company also sold a kit of matching powder coated rear calipers and rotors, so he later bought those as well.
As far as exterior upgrades go, we were able to track down a set of extremely nice GSX wheels and center caps. The original owner apparently tossed the wheels after the chrome started peeling. Again, this guy apparently didn't know what he had. They look absolutely wicked with the brake setup!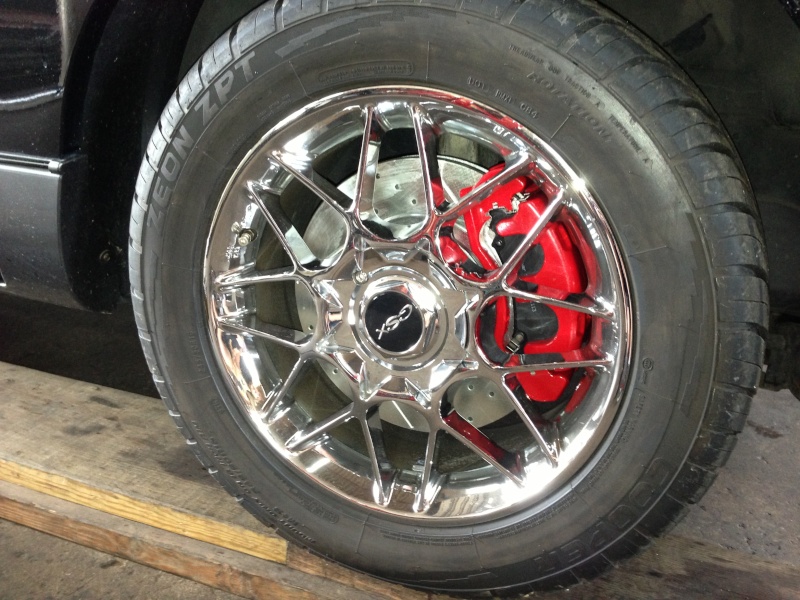 The factory headlights weren't much to look at either, and I found a guy selling a tinted set that was absolutely pristine! Brand new OEM housings and a top notch tint job that looked factory.
I can't wait to feel the handling improvement from the AGX/Vogtland setup. I imagine it's going to make it feel like a completely different car!
I'll work on getting better pictures, but this is all I have at the moment. One is next to his GN and another is beside my Riv. Dad was pretty proud when it took home a trophy this summer at its first car show!