During the Fall i blew a brake line in the riv, so i got it home and parked it in the garage. I got around to checking it out in November, well, basically i discovered all the lines should be replaced. Upon further inspection i was completely disgusted on the overall condition of the riv.(broken sway bar link, neglected valve cover gasket and LIM leaking all over, sludge and varnished oil, just a mess) , So Time for A Overhaul....
Worked on it today pulled the engine tore it down yuck...
this is what im up against,
[url=
How do i even begin to clean that mess up ? Ive got a few Thoughts, just need to be pointed in the right direction
1- I was thinking of putting sea foam in a spray bottle and spray it and work it in .
OR
2- Please don't flame me for this thought.... Soda blast it..
,,,the media is supposed to just dissolve with water. So it would be a blast , flush W/ Water, then oil process..
3- Break it down all the way
Here's a shot of the bay ,everything is pretty much coming out ,to be cleaned and painted then reinstalled.
[url=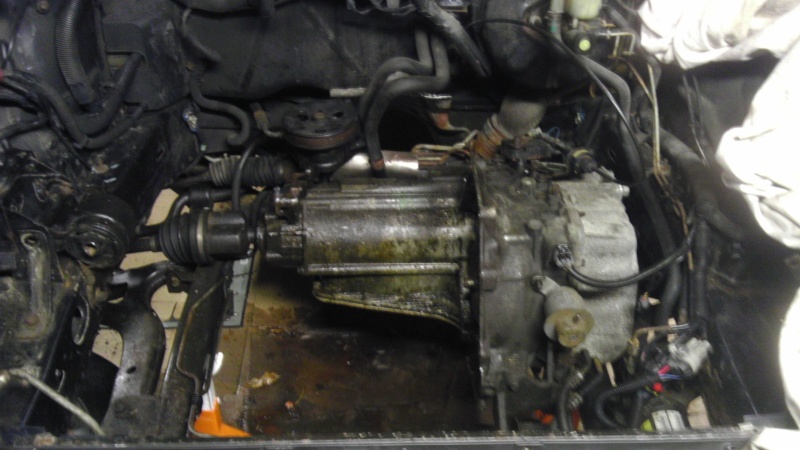 Thanks in Advance